With the Covid-19 pandemic, the world has changed. Long term travels and digital nomadism expanded a lot. Many people or worked looked for a new way of living and working. In the Post Covid-19 pandemic world, Thailand offers one of the best values for Digital nomads, and has many assets to attract workers from all over the work : dream locations, excellent infrastructure quality, amazing internet speed, and great prices for the daily life.

Bangkok is the most popular city in Asia for digital nomads and ranks fourth globally thanks to affordable internet and living costs, according to a study by Resume.io, a Netherlands-based online resume maker.

The Thai capital's ranking shows it is "a firm favourite for a post-pandemic influx of nomadic workers", Resume.io indicated in a survey in April 2021.

Gorioux Siam can help you to relocate, and for all the administrative process. But before, is is an overview of the advantages of Thailand, for a Digital Nomad
Digital nomads : Why choose Thailand
The best locations for a digital nomad in Thailand
How to relocate there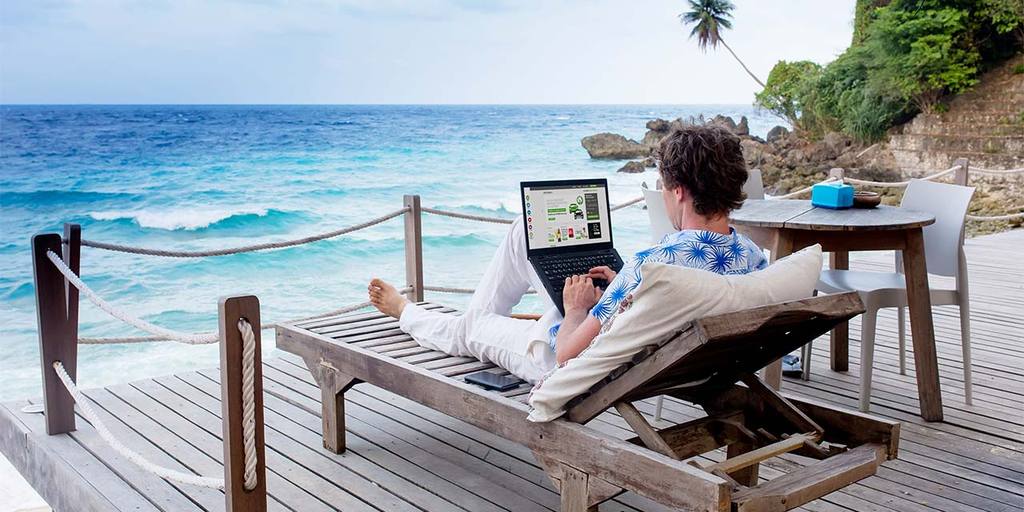 Digital nomads : Why choose Thailand
The quality of infrastructures and Internet
The reliability of the Internet connection can make or break a digital nomad's work life. A digital nomad will need not only a fast Internet connection, but a stable one that does not frequently disconnect him or her from the Web.
Thailand offers one of the best qualities for the speed of the connection, the price, and it's availability. Even small islands have fiber. And you can find 4G or 5G almost everywhere. A huge asset.
Besides, moving from one place to another is easy, convenient and cheap. The transport infrastructures are modern, and reasonably priced, which will make your daily life a lot easier.
Many Beautiful Cities to Consider
There is a place for every ambiance in Thailand. Whether you like the fast paced life of capital cities, or the quiet by idyllic lifestyle of the suburbs, or a quiet island, you will find any kind of location in Thailand.
The variety of Thailand's locations, and landscapes allows you to regularly change your environnement, and choose a place that matches 100% your tases.
The Cost of Living in Thailand is very reasonable.
Despite being one of the most developed countries in the Southeast Asian region, Thailand's cost of living is relatively low. If you're from the Western countries, you'll definitely appreciate the difference in living expenses between Thailand's cities and the cities of Europe, the United Kingdom and the United States.
On average, you can expect to spend around 60% less per day than what you would possibly spend in any of the Western cities you'd have visited before. The food is diverse and cheap, transportation too, renting costs also. To say it briefly : you will be able to do and enjoy a lot more things with the same budget you used to have in your home country!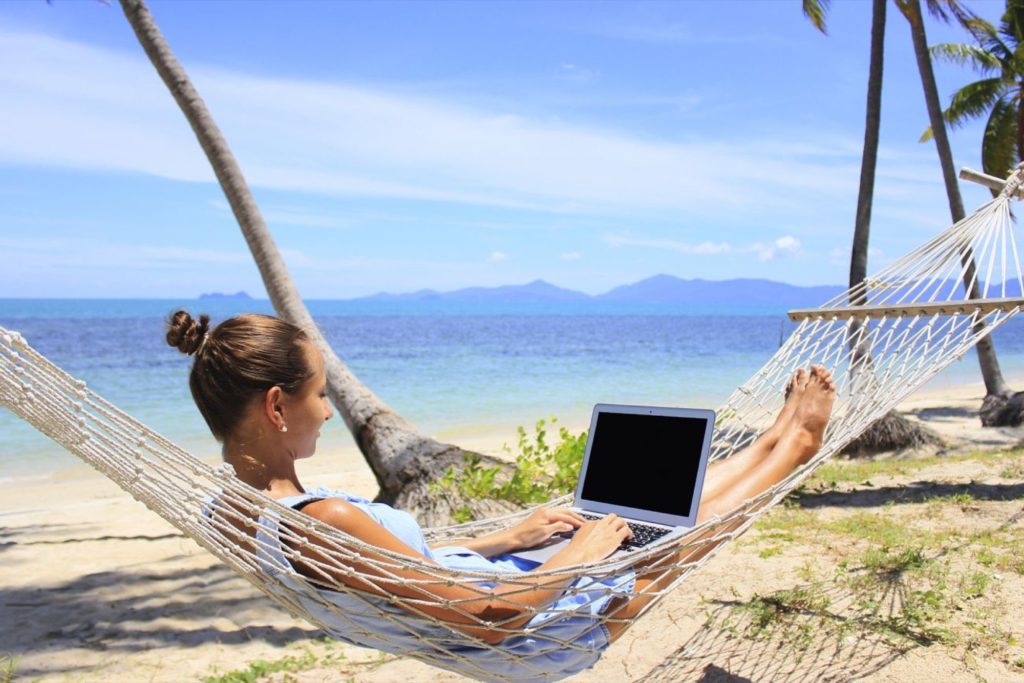 2. The best locations for a digital nomad in Thailand
Bangkok : a city for digital nomads
Big, traffic-filled, and bursting with fun, Bangkok, the never sleeping city, is home to more than 8.2 million people. Recently, it's sort of trumped Chiang Mai as the nomad hub of the nation. That's largely thanks to more availability in city condos, and up-coming neighborhoods like Ekkamai and Thong Lor.
Upsides to nomad life in Bangkok: Super-fast internet, unlimited cafes to check out, and an abundance of luxury condominiums.


Chiang Mai : the real capital for digital nomads
Chiang Mai is hallowed ground in the world of the digital nomad. Some say this is where it all began; the movement of working and earning online. True or not, the truth is that Chiang Mai is very much a love it or hate it place. The old center is gorgeous for sure – think timber Lanna homes and gold-trimmed Buddhist stupas. But the bazaars and streets outside of that have a distinct air of seediness – think go-go bars and gaudy Chinese casinos.
Upsides to a nomad life in Chiang Mai: It's easy to meet other nomads, lots of accommodation choices, a good foodie scene.


Koh Phangan : the new hotspot

Sun, sand, sea, and just a lacing of beach parties – those are what make Koh Phangan a top choice for digital nomads in Thailand. This small island has a really special spirit, and is maybe the fastest growing destination for digital nomads in Thailand today. That's largely down to its chilled beaches, beach towns, and relaxed vibe.

Many coworking spaces and dedicated events we created recently. A huge yoga/vegan community also lives there, and offers many options for the daily life for digital nomads.
Upsides to a nomad life in Koh Phangan: Beaches, laid-back vibes, the sunsets!


Pai : the nature choice

Pai is located in the mountains in North Thailand. It's a former hippy paradise, few hours Chiang Mai. The place is quite isolated, but there is many reasons why many choosed it as a choice to relocate
New Age bars meet coffee roasteries and health-food cafés on the main street, which transforms into an excellent night bazaar come 6pm. Temperatures are a little lower in these hills, which means cooler evenings and less sweating while you work. Oh, and the surrounding region touts hot springs, waterfalls, and mountain trekking for weekends away from the laptop.
Loads of seating, tasty cakes, and good WiFi makes this café a top spot to get stuff done.
If you feel more like a countryside spirit, Pai may be the right pick for you
Upsides to a nomad life in Koh Phangan: Nature, fresh air, quietness.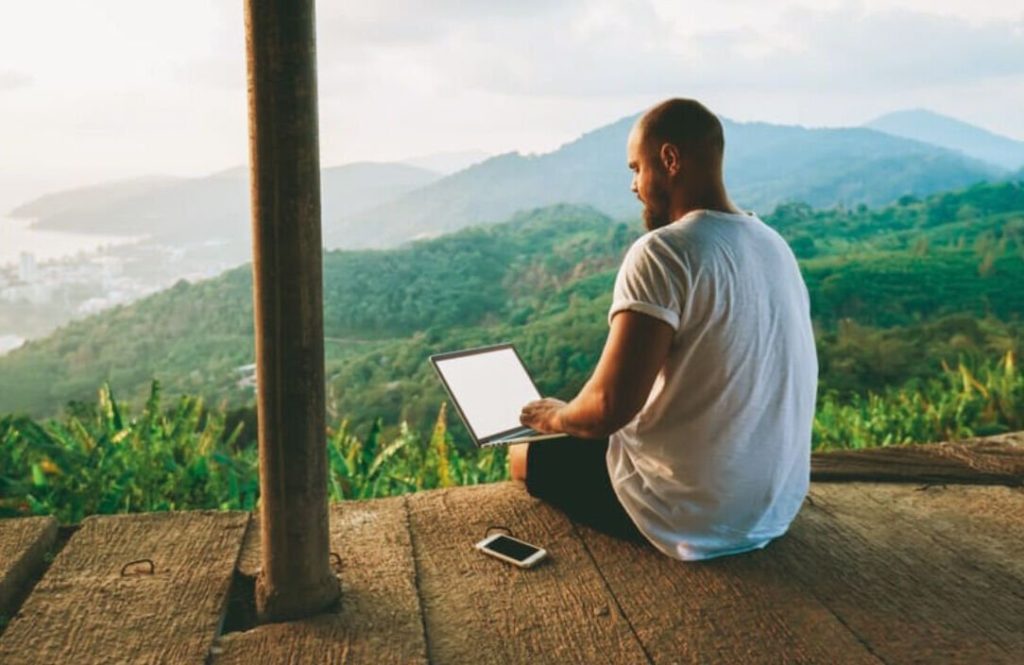 3. How to relocate there
Unfortunately, there is no dedicated visa in Thailand for Digital nomads. This situation should be improved in the future and there are talks about it within the government.
Despite that, there are huge communities of Digital Nomads in Thailand. There are many solutions to secure a long term and regular stay on the island. GORIOUX SIAM is here to help you and find the right solution for you. Contact us for a free consultation : info-siam@gorioux.com